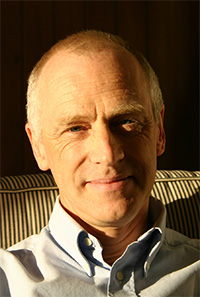 I set up The Innovation Zone, a facilitating, training, coaching and consulting business, in October 2000 with the sole aim of helping people to make innovation a way of life. Since then, I have worked with a wide range of organisations including the BBC, the Daily Mail Group, News International, Roche, Boots and Ernst & Young.
I have created a series of publications including: "Welcome to the Innovation Zone!", "Rapid Innovation", and "Innovation Trade Secrets". I have also designed a series of psychometrics including: the ILQ (Innovation Leadership Quotient); the ICQ (Innovation Culture Quotient); and the I2Q (Individual Innovation Quotient). Prior to The Innovation Zone, I ran a general management consultancy called the Bowman Group, which I set up in 1988 with a number of my old colleagues from my four years in Coopers & Lybrand. My early career was spent in Operations Management roles, laterally with the Mars Corporation.
I am an energetic and enthusiastic individual, especially when it comes to anything to do with innovation. My guiding principle is to make everything I do a real experience for those involved. When not working, I spend my time walking, mountain biking and painting on the Isle of Harris, off the Northwest coast of Scotland.  I also help my wife, Lesley, run our gallery and coffee shop on the Isle of Harris called Hebrides Art.  One week, I might be in Asia helping a multinational to create an innovation organisation; days later, I might be back on Harris framing pictures and baking scones.  Variety is indeed the spice of life!
Alisdair Wiseman.